Worship with us
Sundays at 10 am
In-person and streaming on Zoom, Facebook, and YouTube. Find details and bulletins below.
All are invited, included, and celebrated.
Our Mission Statement
We are a metropolitan parish committed to Christ-centered ministry in the city of Albany, New York. We rejoice in the manner in which God has graced us with unity in a glorious diversity. We welcome all to share in the life and ministry of First Lutheran regardless of age, race, socio-economic or marital status, physical or mental capabilities, or sexual orientation.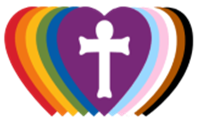 We are a "Reconciling in Christ" congregation and as such we are dedicated to being sanctuary (safe-haven) to all God's people. We are also committed in the name of Jesus to work for justice and peace in our neighborhood, in our community, and throughout the world.
Adopted: June 19, 2005
Past Worship Videos